Newsletter
How Do I Rest in God AND Be a Good Steward of What I've Been Given?
Should I work harder or rest? If you're faced with a confusing situation, you might be tempted to err in one of these two directions. But here are a few helpful choices you can make.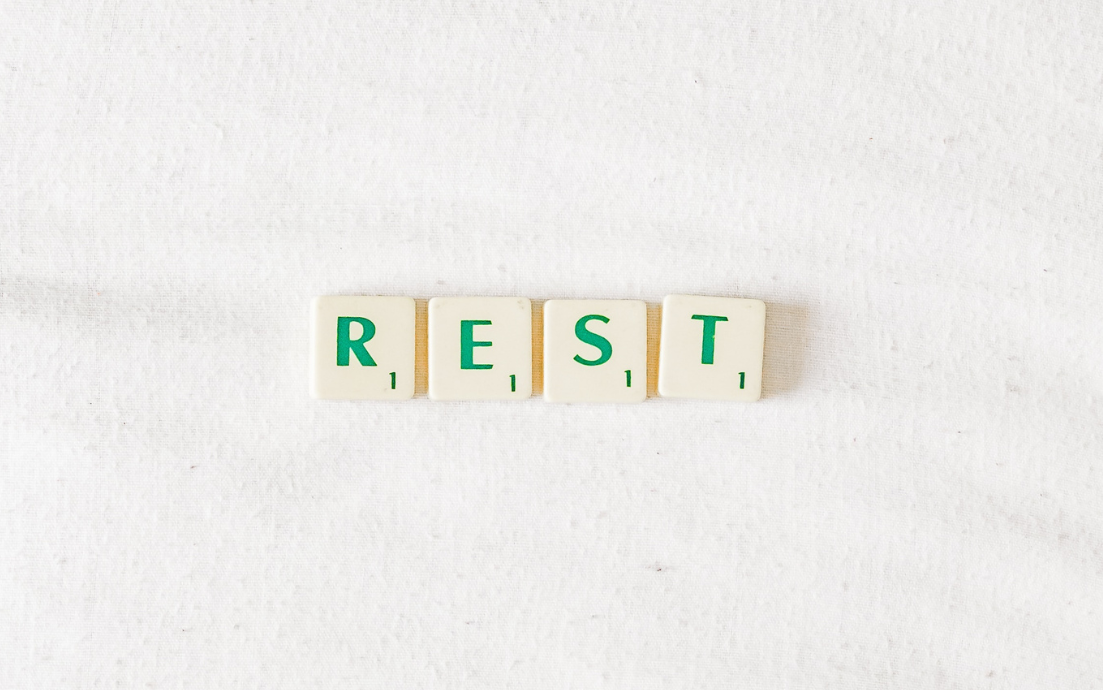 This past Sunday, my pastor gave a great message on the importance of rest from Matthew 11:28-29 where Jesus says,
28 Come to me, all who labor and are heavy laden, and I will give you rest.29 Take my yoke upon you, and learn from me, for I am gentle and lowly in heart, and you will find rest for your souls.30 For my yoke is easy, and my burden is light."
This turned out to be great timing because I was already planning to share with my men's group from Hebrews 4 where the author says in verse 11, "Let us therefore strive to enter that rest, so that no one may fall by the same sort of disobedience."
For years, I've preached about rest, thought about rest, and done my best to practice rest. I've read Genesis 2:2, which says God rested on the seventh day of creation. And one of the most impactful passages of scripture for me is Psalm 37 where David instructs readers to trust, delight, commit, and rest in God. My kids know that Sunday is a day of rest in our household and that Daddy doesn't work on this day.
But here is where I get hung up. On one hand, I see Jesus' whole "my yoke is easy, and my burden is light" admonition, but then, a few chapters later in Matthew 25, I also see the parable of the talents. Here the master of the house goes away on a long trip and gives one of his servants five talents, the other two, and a third one.
When the master comes home, he finds the servant who had five talents and the servant who had two wisely invested what they had been given and doubled his wealth. To each of them, the master said, "Well done, good and faithful servant." But the third buries his talent in the ground and to him the master replied,
26 'You wicked and slothful servant! You knew that I reap where I have not sown and gather where I scattered no seed? 27 Then you ought to have invested my money with the bankers, and at my coming I should have received what was my own with interest.
What's always struck me about this parable is what isn't said in this exchange. The master never told the servants what to do while he was gone. He didn't leave them a blueprint for how they should invest their money. Rather, he expected them to do something.
Merging Matthew 11 and Matthew 25, we find this tension. Rest, but be a good steward of your time.
Maybe you're at a place of uncertainty right now and you're not sure what to do. Some of your Christian friends tell you to rest and "let God be God." Others say, "Don't forget that God helps those who help themselves." Now, you don't know what to do. Should you stay put, or should you try to make something happen?
Byer's Choices
If this is where you're at, here are a few choices you can make.
💡
Choice #1 | Remember that Rest and Work Go Together
God worked for six days before he rested one. Going back to that common quote from Dallas Willard, "Grace is not opposed to effort, it is opposed to earning."
Practically speaking, let's say you're looking for a new job. The work part might involve submitting your resume to fifty different agencies. But the rest part might mean not allowing worry to consume you and being present with your family when you're home.  
I love Levitius 23:22 where God reminds his people, 22 "And when you reap the harvest of your land, you shall not reap your field right up to its edge, nor shall you gather the gleanings after your harvest. You shall leave them for the poor and for the sojourner: I am the Lord your God." This tells us we shouldn't always seek to maximize profit at any cost. Yes, we work hard. But then we take our hands off the wheel and remember that God is in control.
💡
Choice #2 | Revisit Your Work Ethic
The book of Proverbs has much to say about hard work. Unfortunately, we live in an age when hard work is often undermined – especially in Christian circles. But hard work and persistence can solve a lot of problems. One of the joys of my job is I get to interact with a lot of high-performing leaders. As I've witnessed first-hand, their work ethic is relentless. They're up earlier, willing to work longer, and build more connections than the average person. Sure, there is such as thing as overwork. But there is also such as thing as underwork.
If you're already a hard worker, make sure you're A) working for the right reasons and B) that your priorities are aligned with who God created you to bre. Are you constantly putting in overtime hours to gain someone's approval? Or, are you sacrificing the most formative years of your kids' lives just so you can retire in the right community?  
💡
Choice #3 | Carefully Evaluate How Much You Actually Rest
Do you take a full Sabbath or are you always cheating a bit and trying to squeeze in that extra project? Do you prioritize good rest routines and focus on getting that all-important REM sleep? Is your trust in God so great that you can rest after a stressful week, or are you always on high alert?
I once heard a pastor say, "I can't rest because the devil never takes a break." To which his mentor replied, "Yeah, but he was never supposed to be your example."  
One of the reasons God tells us to take a Sabbath day of rest each week isn't just so we can get a break. It's to prepare our hearts for the day we enter his eternal rest. This is something I try to remind myself on those Sundays I feel anxious about the week ahead and I'm tempted to crack open my laptop and get a jumpstart on my week.
As Gareth Cockerill points out in his wonderful commentary on Hebrews, "The rest we experience now is only a foretaste of the fullness of rest that will be ours at Christ's return."
---
Rest and being a good steward run hand-in-hand. So work hard this week. Be willing to go the extra mile and do what others won't. But after your work is over, rest in God and trust his timing.
So what about you? Do you struggle with this tension between being a good steward and resting in God? If so, leave a comment below and let me know how you work through this challenge.