Byer's Choices Newsletter
Five Purchases to Make on Black Friday
If you're looking to buy something this Black Friday, here are five options to consider!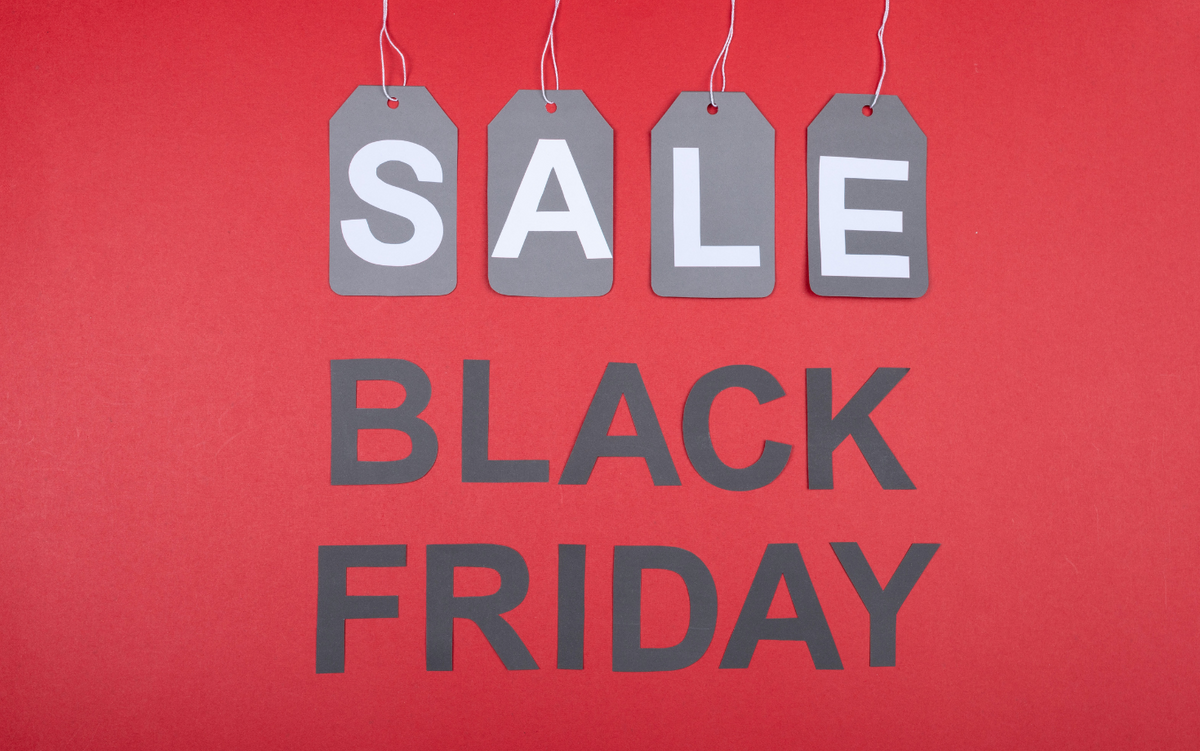 Today is Black Friday and for many, this is a time to splurge on electronics or "must-have" items they can't resist. For some of you, this meant waking up at 4 AM to stand in line at Best Buy for a new TV. One day, I may understand your ways! Personally, I'm more of a sleep-in and check-Amazon kind of guy.
But regardless of your style, if you're feeling the buying itch today, here are a few choices I'd recommend you make.
---
💡
Purchase Choice #1: A Great Wide Margin Bible
I enjoy some study Bibles like the ESV Gospel Transformation Study Bible. They're helpful. But for me, Scripture comes alive when I personalize its message. Right now, I used an ESV wide-margin Bible that is a bit like this one. The CSV is another great version that has a nice blend of being literal and eloquent. The NASB is a great study Bible but I've found it more difficult to use in a group setting because it can be a bit wordy. Regardless of which translation you use, I'd still recommend a wide-margin Bible that allows you to take notes.
💡
Purchase Choice #2: A Kindle
For some of you, this is a step too far. You love the smell of books and the feeling of turning pages. I hear you. But even if this is you, I'd still say you should get a Kindle. Here are a few reasons:
It's cheap! For under $100, you can have access to a ton of free resources and take advantage of e-books that are generally cheaper than physical books.
Highlighting is a breeze. This is amazing. After I've read a Kindle book, I'll usually have 20-40 highlights that I can easily move to a notes folder on my phone or computer. Then, when I go to write, I can easily access these notes along with their proper citation included. Does it get any better?
Your friends won't hate you when you move! This one is self-explanatory and perhaps the strongest reason to own a Kindle.
💡
Purchase Choice #3: Devotional Classics
Ignore what I just said about getting a Kindle and do yourself a favor by ordering a physical copy of Devotional Classics by Richard Foster and James Bryan Smith (who came on our podcast several months ago). It's THE BEST devotional I've ever read. Essentially, it incorporates ancient writers like Saint Augustine and modern writers like Dallas Willard and structures the highlights of their works in a strategic daily devotional format. I love it.
💡
Purchase Choice #4: A Musical Instrument
I'm not a great guitar player. I know some of the major chords and that's about it. But I still love to strum away in the evenings. It's a great way to worship and it helps me relieve any stress from the day. Even if you consider yourself musically illiterate, the benefits of learning a new instrument are wonderful. Start with something cheap, see if you like it, and then go from there.
💡
Purchase Choice #5: Accordance Bible Software
If you're serious about growing in your understanding of God and Scripture, I'd recommend you look into a program like Accordance Bible Software. It allows you to easily search the Bible in various translations and provides easy access to commentaries. For some of you, this might be overkill. But I think resources like Accordance should be used by everyday Christians, and not just those who preach on Sunday morning. If you lead a life group, teach a Sunday School class, or are serious about deepening your understanding of Scripture, Accordance is a great place to start!
Accordance is generally cheaper than Logos (the other major Bible software program) and it often has deals on commentaries or books at 50% off. I use Accordance on my iPhone, iPad, and laptop. It's just a superior experience compared to some of the free online resources available.
---
This Black Friday, it's easy to think about all the purchases that can offer some temporary pleasure. But I'd encourage you to invest in those things that will bring lasting encouragement to your soul. Hopefully these options I listed are helpful!