Blogs
Can I Find Joy In Uncertainty?
How can I rejoice while waiting on an answer from God? We take a look at some examples from Scripture and throughout history.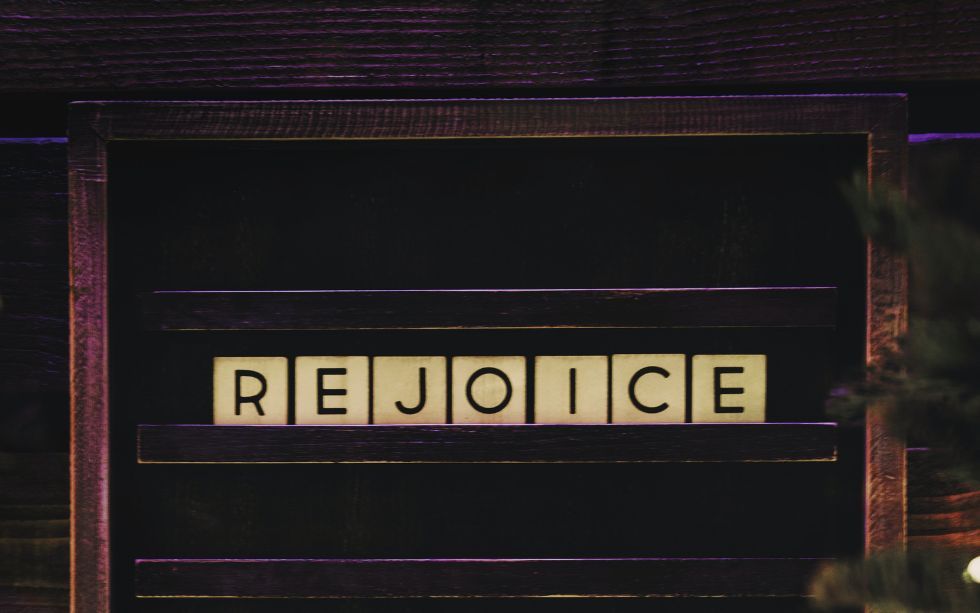 What do a 15th-century funeral procession for Franciscan nuns, a socially active Anglican priest, and Latin "O Antiphons" have in common? One of the most recognizable Christmas hymns. A song that is sung in churches everywhere. A song blasted over speakers in shopping malls, restaurants, and coffee shops. A haunting, Gregorian chant-like song of hope and expectation. "O Come, O Come, Emmanuel" is synonymous with the season and has been recorded by everyone from the Mormon Tabernacle Choir to Bad Religion. Perhaps Enya comes the closest to what it would have sounded like had the music met the Antiphon simultaneously.
For about 12 centuries, the church used O Antiphons at advent to celebrate the different names of Christ in Scripture. Antiphons are a verse usually taken from Scripture and said or sung before and after a canticle, psalm, or psalm verse. These O Antiphons were: O Sapentia (Wisdom), O Adonai (Hebrew word for God), O Radix Jesse (stem or root of Jesse), O Clavis David (key of David), O Oriens (dayspring), O Rex genitium (King of the Gentiles), and O Emmanuel.
These O Antiphon titles when read in reverse, formed the two-word acronym, Ero Cras. Ero Cras means "I will be present tomorrow" or "Tomorrow, I will be [there]". The final letter in this reverse reading is, Emmanuel, completing the acrostic with the arrival of Christ right before the Christmas celebration. In the 1800s, John Mason Neale, the Anglican mentioned above, translated the Latin to English and Thomas Helmore married it to the tune, VENI EMMANUEL.
This hymn is not important because it survived through the centuries and is a link to the past in some traditional sense. No, it survived because of its importance. We still sing it today because of the truth ensconced in the lyrics and how it speaks to preparing for the Messiah.
The history of preparing our hearts for Christ is millennia in the making. These first three weeks we have looked at the hope of Christ, and the peace of Christ and now rejoicing in the arrival of Christ. This hymn was written with the idea of a Christ not yet arrived, but a Christ rejoiced over in faith of His coming.
God's people are waiting people, but we don't have to wait on the rejoicing. Rejoicing is done in the faith of an event that we know God will bring to pass as promised.
So in the spirit of the season, what miracle are you waiting on?  What need do you have that you can rejoice about knowing that God will answer? Through all the ages, though cultures change, we are beset with the same humanity and the same basic needs. We can join with the ancients and welcome Emmanuel, rejoicing in the salvation already received and the making new of all things still to come.
Simeon was a man full of the Holy Spirit. He had a promise from God that he would not see death until he had seen the Messiah. One day, Joseph and Mary show up at the temple with a small child and the Spirit of God says to Simeon, "that one." Simeon in faith holds up Jesus and blesses the Lord. He rejoices that he has seen the Messiah and he can now die in peace.
Did Simeon actually get to see the salvation of the world? Technically yes and no. He saw the Messiah, but he died in peace because of his faith in the salvation that the child would bring. He didn't know any of the details of how that would transpire or what the method would be other than some prophecies that no one seemed to quite understand yet. Still, he rejoiced. He rejoiced and blessed God in the knowledge that the God who had proven Himself true would deliver on His promises.
This season can bring loneliness and hurt to so many people. Disappointment in life from loss and heartache. The constant reminder that we are supposed to feel joy when all we feel is pain. If you are feeling pain, loneliness, and disappointment this season, look to Christ and rejoice that He arrived, took our sin and He is coming again. And take heart.