Podcasts
TMCP 89: Richard Stearns on How to Lead Like It Matters to God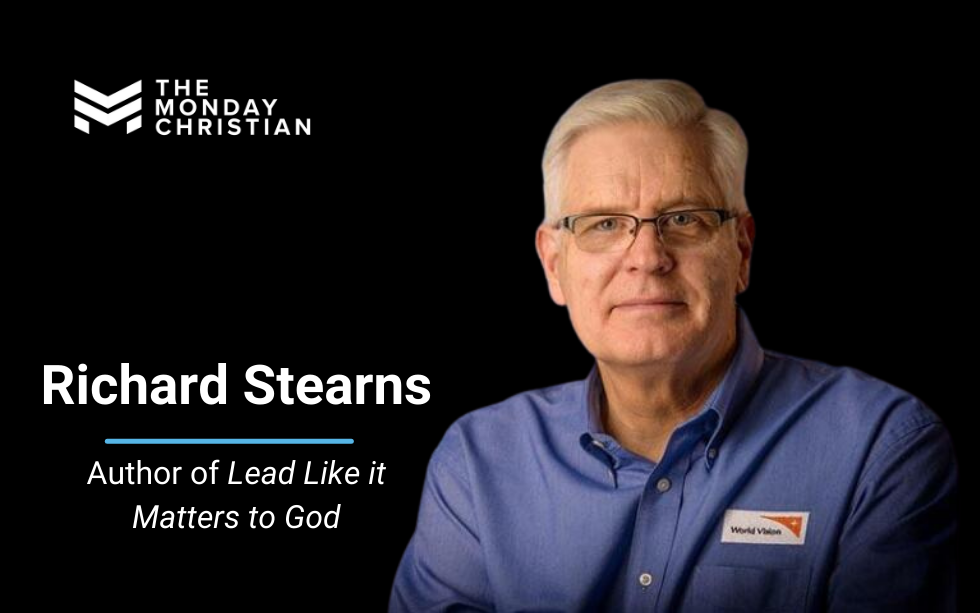 Richard Stearns is president emeritus of World Vision US, where he served as president for twenty years, traveling more than three million miles as an advocate for the world's poor. Before leading the Christian relief and development organization, he was a corporate CEO at both Parker Brothers and Lenox. His bestselling book The Hole in Our Gospel was named the 2010 Christian Book of the Year. He also wrote Unfinished, as well as two books with his wife, Reneé—a children's Bible storybook, God's Love For You, and a 90-day devotional, He Walks Among Us.
Through his work with World Vision and beyond, Stearns has served as a prophetic voice, calling on the American church to respond to the AIDS pandemic in the early 2000s and later raising awareness of the global refugee crisis and global poverty. As a thought leader, he has appeared regularly in media outlets such as Christianity Today, FOX News, CNN, NPR, Charisma News, and Relevant magazine. Among the honors Stearns received for his humanitarian service are five honorary doctoral degrees, the Julia Vadala Taft Outstanding Leadership Award from InterAction, and the Christian Leadership Alliance's highest honor.
Stearns holds a BA in neurobiology from Cornell University and an MBA from the Wharton School of the University of Pennsylvania. He and his wife, Reneé, have five adult children and six grandchildren, and live in Bellevue, Washington.
Episode Talking Points
Becoming the CEO of Parker Brothers at age 33
Early success
Getting fired from multiple positions
How God uses our pasts to prepare us for the future
Being the President of World Vision for twenty years
What real leadership looks like
Resources:
—
Support this podcast: https://anchor.fm/the-monday-christian/support
Podcast: Play in a new window | Download