Podcasts
TMCP 60: How Do You Know What is True? [Jim Denison]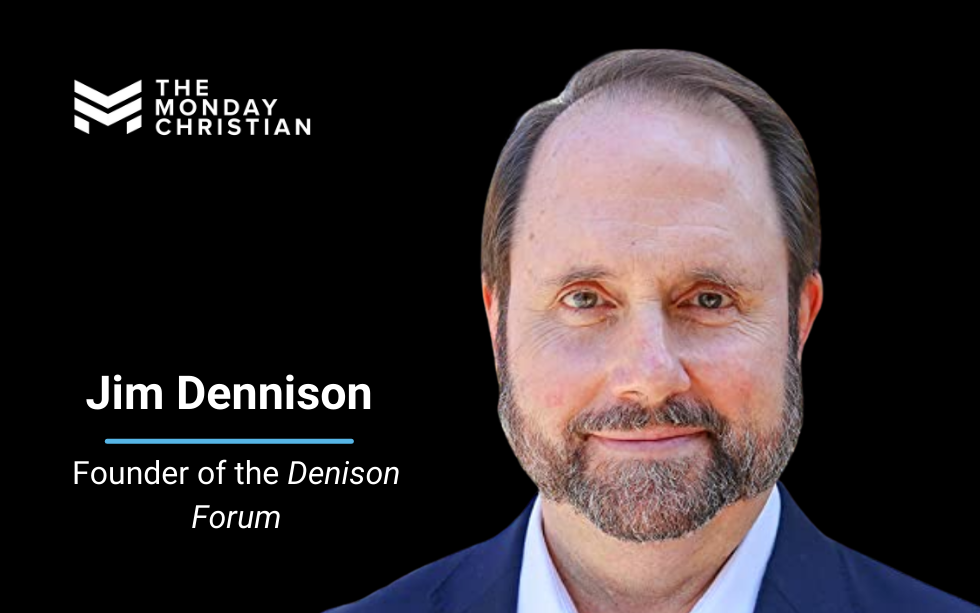 Dr. Jim Denison is a cultural apologist who helps people respond biblically and redemptively to the vital issues of our day.
He is also the co-founder and Chief Vision Officer of the Denison Forum, a Dallas-based nonprofit that comments on current issues through a biblical lens.
Every weekday morning, his Daily Article email newsletter reaches more than 240,000 readers, and The Daily Article podcast is downloaded more than 80,000 times each month. Dr. Denison's social media following has a reach of 2.1 million, with over 400,000 Facebook followers.
He is a widely sought speaker, podcaster, and subject-matter expert on radio about cultural issues from a biblical perspective. Dr. Denison has been a frequent guest on Equipped with Chris Brooks (Moody Radio) and the nationally syndicated Point of View with Kerby Anderson (360+ radio stations).
He is the author of multiple books, including:
Dr. Denison has taught on the philosophy of religion and apologetics at several seminaries.
His residencies and fellowships include:
Resident Scholar for Ethics with Baylor Scott & White Health
Senior Fellow with the 21st Century Wilberforce Initiative.
Senior Fellow for Cultural Studies at Dallas Baptist University's Institute for Global Engagement.
He is also a cultural consultant for various organizations that seek a Christian worldview on current events.
Prior to launching Denison Forum in 2009, he pastored churches in Texas and Georgia. He holds a Ph.D. and a Master of Divinity from Southwestern Baptist Theological Seminary. Jim and his wife, Janet, live in Dallas, Texas. They have two sons and four grandchildren.
—
Support this podcast: https://anchor.fm/the-monday-christian/support
Podcast: Play in a new window | Download