Blogs
If God Is Love, Why Should I Fear Him?
How can a Christian reconcile the image in Scripture of a God of love with a God to be feared? Is this a contradiction?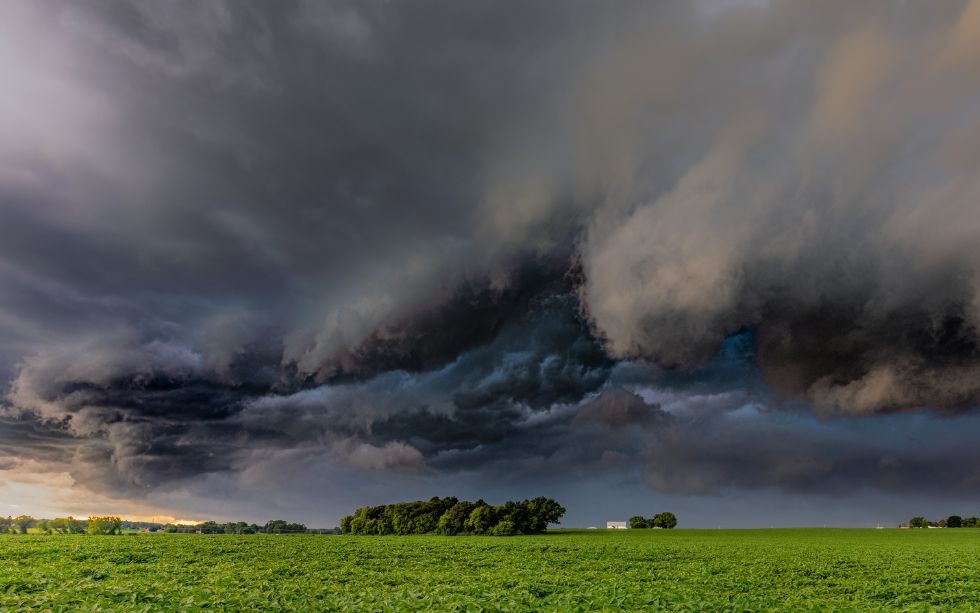 13 Then children were brought to Jesus so that He might place His hands on them [for a blessing] and pray; but the disciples reprimanded them. 14 But He said, "Leave the children alone, and do not forbid them from coming to Me; for the kingdom of heaven belongs to such as these."  - Matthew 19:13-14 AMP

A question on the minds of many people who do not follow Christ (and I suspect a good many Christ followers) is "if God is a God of love, why should I fear Him?" Should we be in fear of this loving, Heavenly Father who gives gifts to His children? The answer lies in Matthew 19 and Jesus' painting of a mental image of us as small children and God as a loving heavenly Father, but to understand that, we must understand the Biblical word for fear.
Fear in Hebrew, which is often translated as awe, is the word, yirah, which can denote respect, reverence, and worship, but is also related to 'trembling.' All of these encapsulate the believer's response to the Triune God. He is our Savior, our Judge, and our Comforter. He is the One who took God's wrath on Himself while also being the dispenser of that wrath and the Spirit that comes to guide us through the process. These are heady theological concepts and they are all summed up in the image of a small child with his father.
I have a very good father. He has always been loving and a godly example for me to follow. I am aware of just how blessed I am to have a father with principle, not marred by scandal. I am aware of just how rare that is. And yet, I can remember as a small child at times trembling in his presence. He was awesome and fearful and powerful to my small childlike mind and though I knew he loved me unconditionally, I trembled at the thought of his anger. He was power under control and I feared him.
I can also recall being in awe of him. When he would swim underwater with me clinging to his back like a remora on a shark, my tiny hands gripping his shoulders and feeling the muscles bunch and release as he scooped the water with his powerful hands. I remember hanging onto him as he would take our 250cc Yamaha motorbike up a steep embankment, or holding me in the waves in the ocean to wash the sand off my body before carrying me to the van.
I was a child and I loved my father more than anyone and I did so in trembling and in wonder. I carried those paradoxes in my mind without contradiction because I inherently understood that he meant good for me and that he loved me. This is what Christ is showing us in Matthew 19.
He is the father of the prodigal son. He is the loving Shepherd looking for one lost lamb. He is the fearful and awesome judge of all mankind.  He is the terrible image in Psalm 18 that causes the earth to quake and "bowed the heavens and came down; thick darkness under his feet."
He is the God of Moses that would not permit Moses to see His face otherwise Moses would die. He is the God who hid Moses in a hollow of rock and shielded him so that he could witness just a glimpse of the back of God's glory. He is the God who walked in the cool of the day looking for two finite creations who had turned their back on their Creator.
This same God says we must become like one of these small children to understand the kingdom of God. We must return to the simplicity of small children to see that we can and must fear the God of love. We must tremble in absolute wonder at who He is in three persons. God the Father, God the Son, and God the Holy Spirit.
I just heard Dr. Mike Avery say at our church that each of us carries an image of God in our minds. How we have envisioned God and how we perceive him will directly affect our ability to grow in a relationship with Him. This is why the Biblical view of God in the three persons that Scripture gives us is so important.
Today, ask yourself if you have constructed a wrong view of God that is affecting your life. Is he all judgment and wrath or too soft and cuddly? Ask God to show you in Scripture the beauty of this God that we tremble before in childlike wonder and call, Daddy.