Blogs
Embracing the Discomfort When It's Easier to Look Away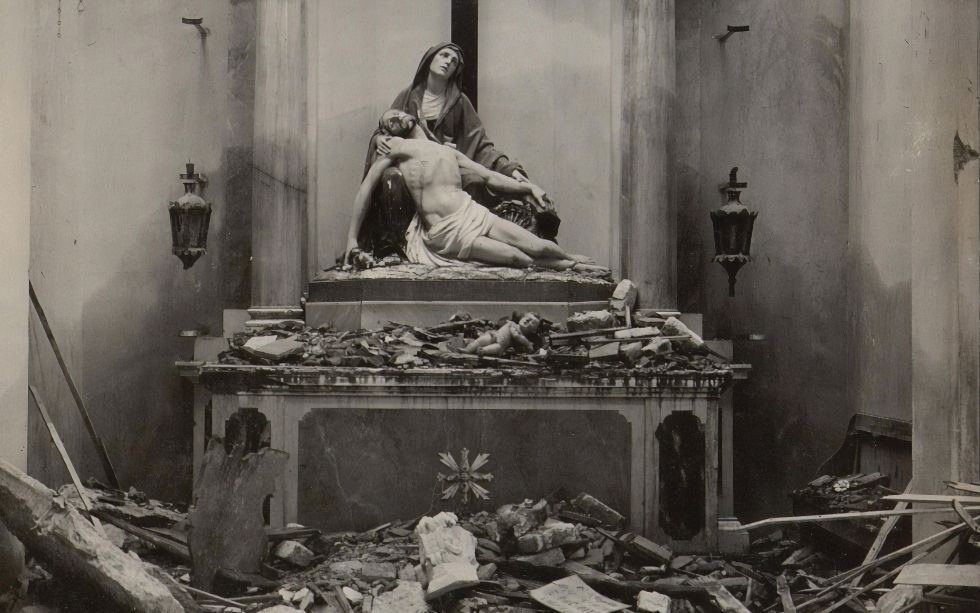 I'll never forget how my heart was wrecked the first time I visited an impoverished country. Poverty, pain, and suffering I could hardly wrap my head around. How was I supposed to return home to my warm house and comfortable bed when I had seen so many living under tarps and tree branches? How was I supposed to return to plentiful food and on-demand, clean water when I had seen so many with minimal to no food and a muddy stream as their only source of water? How was I supposed to carry on as if nothing had happened? The contrast was overwhelming and disorienting. I struggled with how to remember and honor the people I had met and the things I had seen without losing myself in the pain I had witnessed. At one point, I told a friend that the only way I knew how to handle this was to completely put the people and experiences out of my mind once I returned home. It was the only way I knew how to manage the overwhelming weight.
This disparity was new to me then, but I've been witness to it many more times over the last 13 years. I've now traveled half a dozen times doing humanitarian aid in Eastern Europe, Africa, and The Middle East after wars and natural disasters. These trips are almost always physically difficult but coming home and walking through that internal conflict is still one of the hardest parts. Thankfully over the years, God has provided a sturdy foundation when my heart truly cannot comprehend what it has seen, what it has experienced, and the fact that I get to leave the devastation behind and return to the "American Dream." The weight of that internal conflict no longer overwhelms but is still present. I can understand why people would rather look away. But should we? Shouldn't we be seeking to understand God's heart and purpose for His children in these places?
I'm so thankful God has challenged me, and many others I know, to face this discomfort – that He is walking me through this internal conflict – is showing me how to carry the weight. I'm thankful He has given me opportunities for my heart to be broken, for me to see my helplessness in the face of war and countries ravaged by natural disasters. It has challenged my worldview and pointed me back to Him. I'm praying others experience this conflict as well; that eyes are opened to the vast amount of need around us. There are many needs and hurting people right here in the U.S., and I'm so thankful for the helping organizations and resources that are available. But I pray we don't avoid the discomfort that comes with truly seeing and feeling God's heart for the ongoing famine (2016-present) in Yemen, where it has been estimated that over 100 children per day are dying of starvation. Or His heart for the many Yazidi people still in ISIS captivity. Although exact data is hard to find, while in Iraq last year, I was shocked to hear firsthand how many families still have members being held in captivity. Let alone the many who have been released and have returned to their destroyed villages, with next to no resources, carrying stigma and incomprehensible trauma because of what they have endured. Or His heart for the ongoing conflict in the Democratic Republic of the Congo where men, women, and children are still being hunted and killed because of their ethnicity. Or South Sudan or Afghanistan, and on it goes.
Through all of this, God has been faithful to remind me of the truth that although He calls me to enter into this conflict with Him, He is completely capable without me. What I mean is, that He has called me as a believer (Zechariah 7:9-10, Jeremiah 22:3, Isaiah 1:17, Philippians 2:4) and there are many opportunities when we look at the world around us. He created each hurting person I interact with when I'm working in these settings (Provers 22:2.) He sees them and cares for them more than I ever could, He never leaves them (Proverbs 21:13, James 1:27.) He is working above and beyond what I see and is calling many others to this cause as well (Ephesians 3:20, and see above verses!) My helping others changes my heart and makes me more like Him, just as much as it helps them.
It is only human for us to avoid the pain and questions that arise from facing these crises around the world. Undoubtedly it takes special effort to remember these issues that make us uncomfortable and that barely make the news. I've experienced this myself, but I've also found God incredibly faithful to keep the passion for these hurting people and places burning within my heart if I invite Him to do so. I'm no longer hardening my heart to discomfort because I'm unable to process my place in these stories. I know my place. It's in the middle of that discomfort, refusing to shrink away from the overwhelm, serving where I'm given an opportunity, holding space for the pain and the purpose. Letting God mold my heart for His children – to look more like His. Will you embrace this discomfort, too?