Podcasts
TMCP 126: Brent Vernon and Johnathan Arnold on Catechizing Our Kids
Should Christians teach their kids what to think about God? Or, should they just let kids make up their minds about God on their own? It's a big topic that Christians wrestle with, and if you're a parent, this episode will challenge you to rethink the way you raise your children.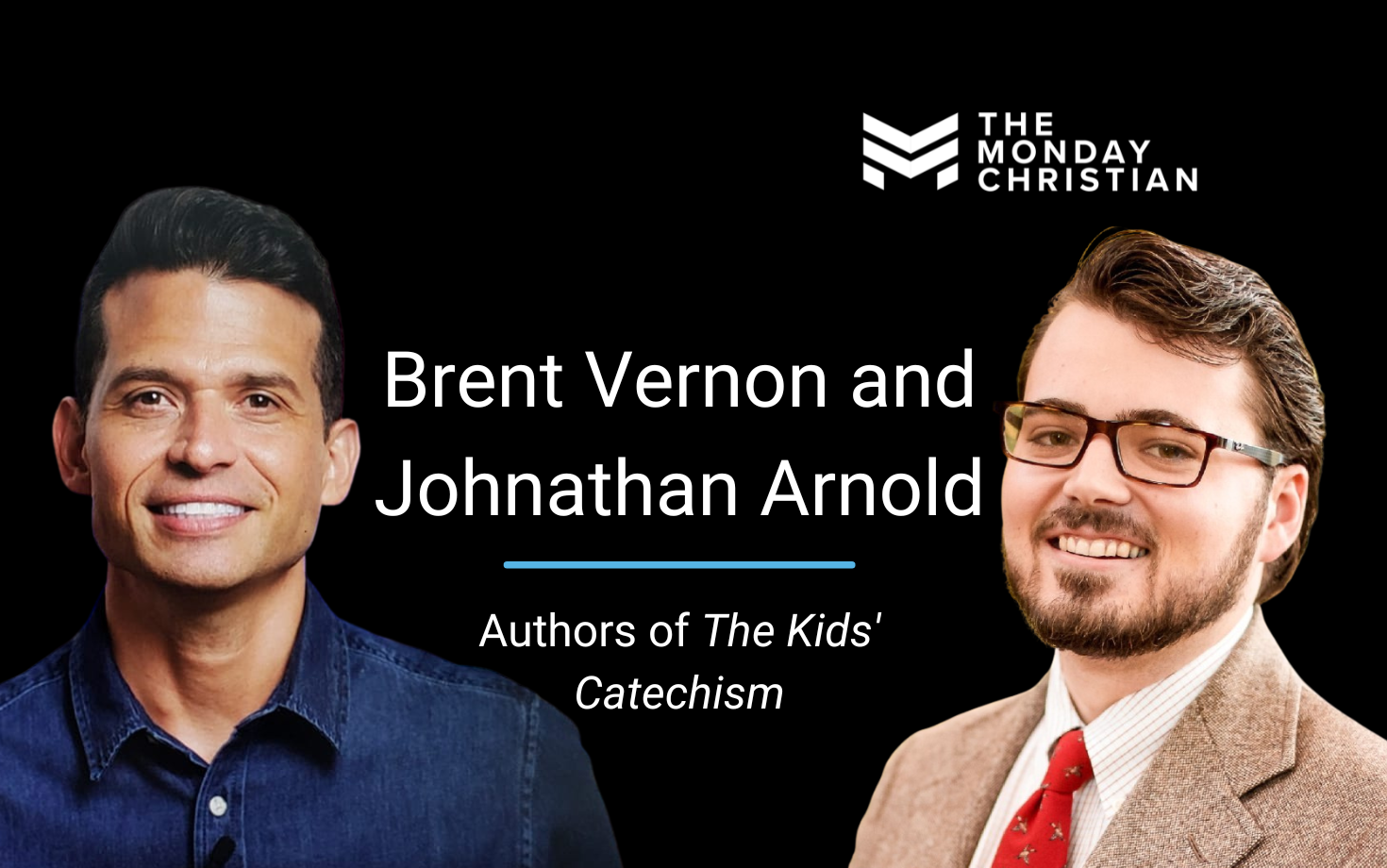 Johnathan Arnold is a husband, father, and Senior Pastor in Central Pennsylvania. He came to faith while reading the Scriptures in public high school, began attending a local church, completed a Bible college program, then served as an assistant and associate pastor for seven years before becoming a senior minister. He is pursuing graduate studies and enjoys writing and podcasting. Johnathan founded holyjoys.org to explore important theological ideas in community with experienced theologians and practitioners, in service of local churches and pastors.
Brent Vernon is a singer-songwriter, ventriloquist, and children's author-illustrator from South Florida.   As a creator, he continues to balance his tour schedule with developing products, writing new stories, and designing children's books for other authors. Despite the constant motion, Brent insists there is a point to it all: "My ultimate goal is to make a meaningful connection with people and point them to a loving God—a God who can change us from the inside out. What we do in this life matters in the next. And because of God's grace revealed to us through Jesus, we have the hope of eternal life. I feel strongly that my talents must be used to share redemptive messages to promote healing and wholeness in our hearts and homes."

Episode Talking Points
Brent and Johnathan's journey to faith in Christ
The impetus behind their project for children
The importance of catechizing children (and adults)
"Made to be happy in God"
The power of the arts in spiritual formation
The Holy Joys Kids Catechism
Resources
holyjoys.org
brentvernon.com